Podcasts
Guestbook
Buy at Amazon.com
About The Book
Videos of Greta
Contact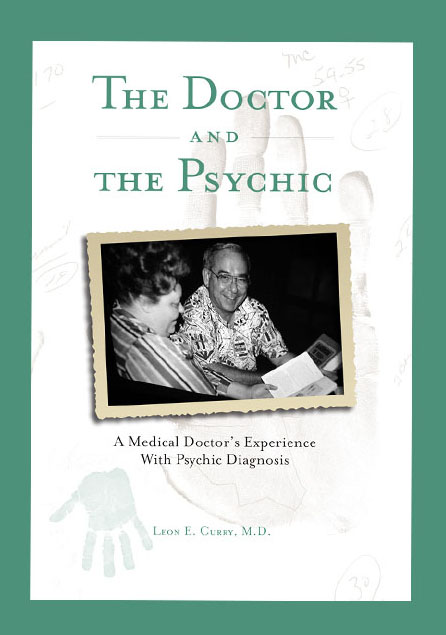 The true story of an Illinois
housewife who is struck by lightning,
and soon afterward discovers that she
has psychic abilities. After a chance
meeting, she places her talents into
the hands of a Georgia physician.




Please sign our guest book
, tell us who you are! Or, get the latest updates from Dr. Curry and readers at our
blog.
Newly posted! Videos featuring Dr. Curry interviewing Greta Alexander in 1990.

Jim Hildebrandt of WTOC-TV in Savannah filmed these interviews and was kind enough to provide to Dr. Curry for the historical record.
Now available - listen to our free podcasts
Podcast 1: Interview with Carolina Book Beat
(direct link to the
MP3
)
Podcast 2: Interview with Explore Your Spirit
(direct link to the
MP3
)
For more info, please email
drleon@pineland.net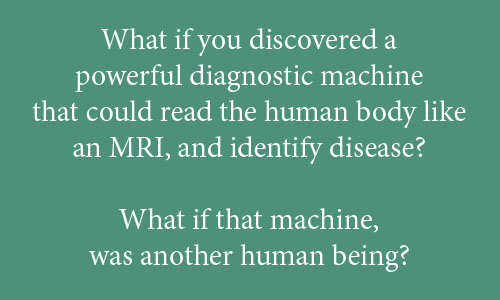 Leon E. Curry, M.D. spent a career as a successful small-town physician in Metter, Georgia. He was one of the first physicians to pioneer treating children with ADHD in 1969, and developed Georgia's first rural hemodialysis center in 1973.
But none of this prepared him for the chance encounter that changed his life in 1975 - one that challenged everything he had learned in his scientific training. A college friend told him of a plus-sized, Christian housewife in rural Illinois who had been struck by lightning and soon afterward, began exhibiting psychic abilities. Dr. Curry immediately dismissed the friend's story, and berated her for believing in such superstitious nonsense.
On a dare, he called Greta Alexander on the phone.
She asked, "What do you have to do with airplanes?
His surprised answer: "I just got out of one."
Dr. Curry's curiosity was piqued, which led to more phone calls. More phone conversations led to a visit, which led to some of the first scientifically controlled experiments involving psychic medical diagnosis.
Time and time again, Greta could look at a patient's handprint and tell Dr. Curry about that patient's esophagus, or liver, or lungs – even when the patient was seven states away. Subsequent diagnosis very often confirmed Greta's findings, even the ones that had not yet been diagnosed.
Dr. Curry researched psychic medical diagnosis with Greta Alexander in his office, hospital, and dialysis centers, and at the Rhine Research Center, Medical University of South Carolina, and Medical College of Georgia. He has spent more than three decades researching the link between psychic phenomena and medical diagnosis, while maintaining a healthy scientific curiosity and scholarly skepticism.
In
The Doctor and the Psychic

, Dr. Curry makes a powerful argument for continued study of this under-explored field of medical research. You will learn firsthand about their discoveries, see the impressive results of their experiments, and hear directly from people whose lives were powerfully impacted, personally and medically, by Greta Alexander's predictions.
NEW:
We are posting the text of a letter received by a reader who has worked
with Greta Alexander firsthand in the investigation of a murder case.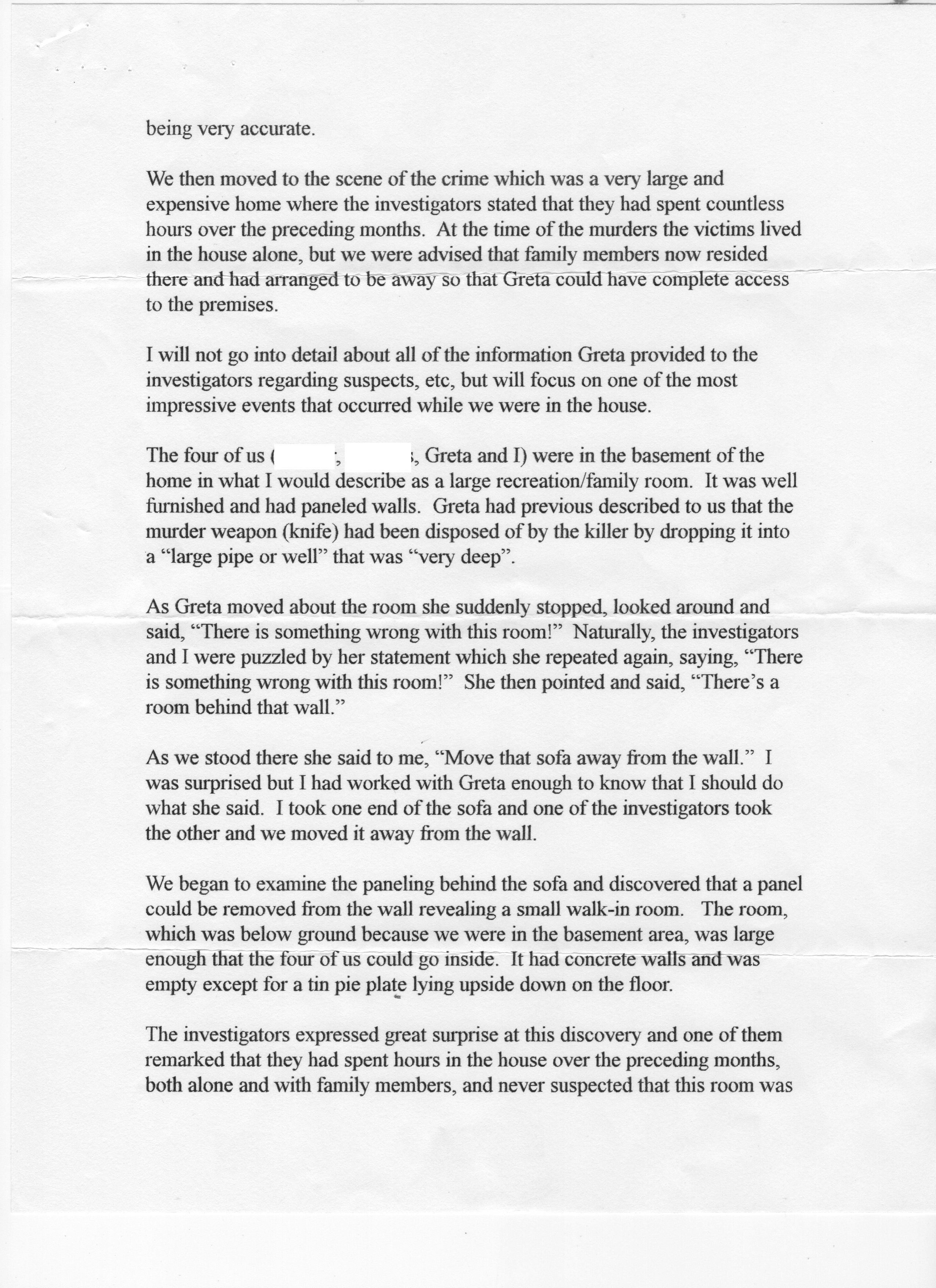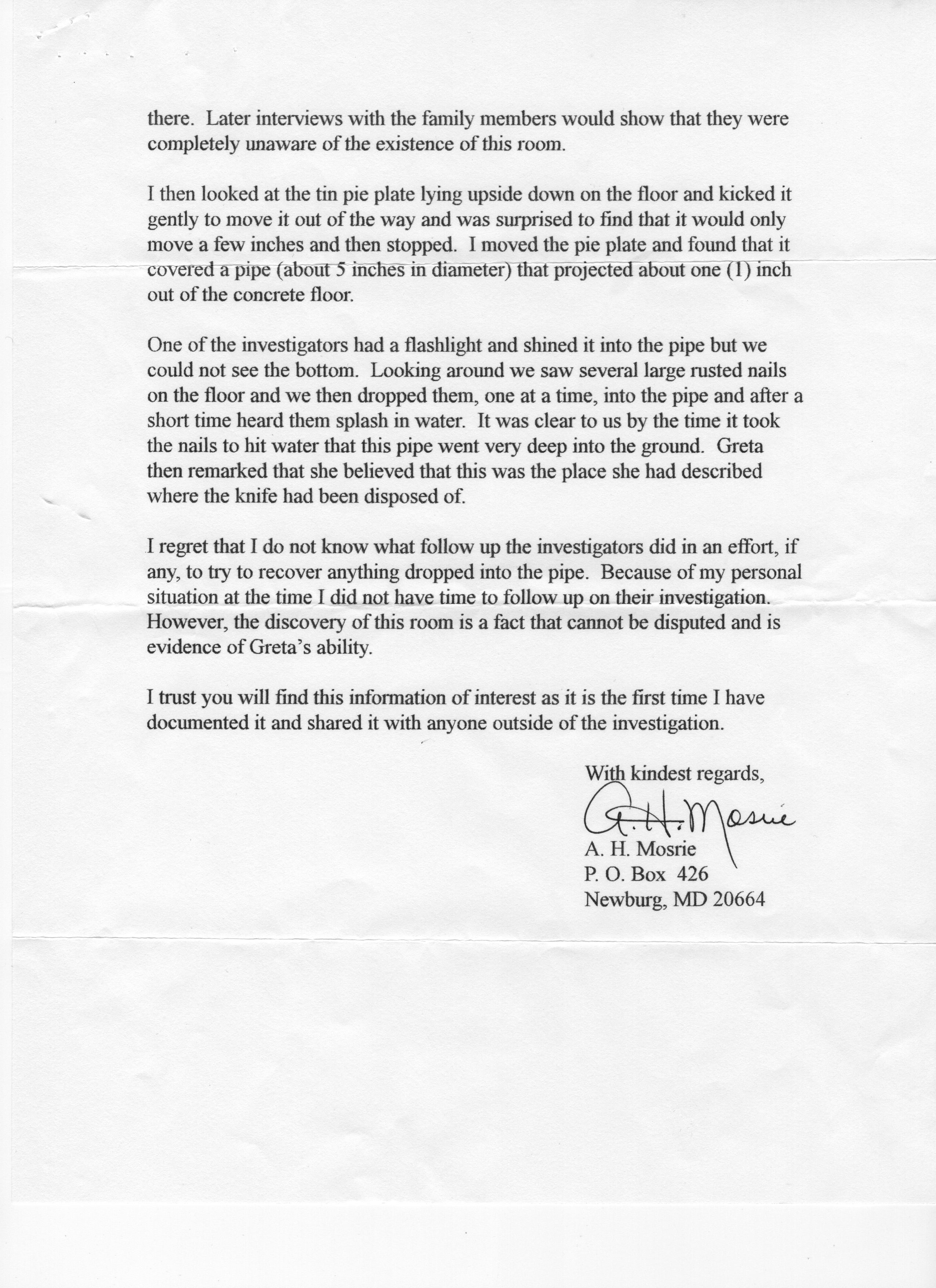 visitors to our site